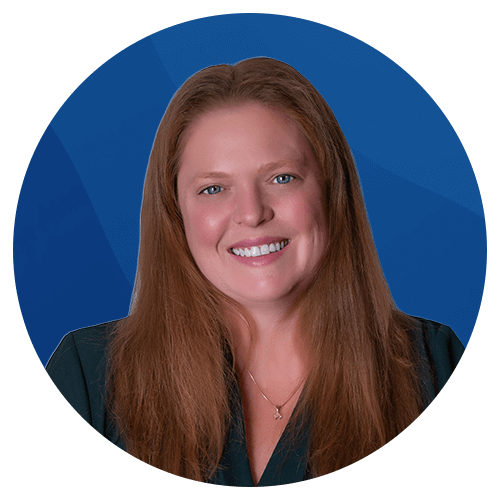 Heather Stewart
Vice President, Consulting & Plan Administration
A few things you might not know about Heather…
You have to sing Karaoke, what song do you pick?
"Vanilla Ice – Ice Ice Baby"
Are you a traveler or a homebody?
"A combination of both. I love to travel and experience new things. We enjoy family trips, couples trips and weekend getaways each year. We also enjoy doing things in Waco from Baylor sporting events to time at the swimming pool with friends. However, I do need to recharge and spend some time at home. A Sunday at home with a good book gets me ready for another busy week."
What song, album, or artist could you listen to on repeat?
"George Strait – so many great songs that can fit any mood I may be in."
Are you sunrise, daylight, twilight, or nighttime? Why?
"Twilight into nighttime. I enjoy sitting outside reflecting on the chaos of the day with my family and friends, a good meal and a nice bottle of wine."
What is your absolute dream job?
"I would love to own and manage a restaurant, lounge and bar. The menu would be standard steakhouse fare with a sushi and sashimi flair. The restaurant décor would consist of dark woods, lush booths in rich tones and a number of lounging areas. I would want this to be a place you could gather with friends over great food and drinks."